Home
<====> Episode 19: Reality Check
Episode 19: Reality Check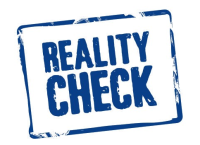 And yet again, Brian and Joy bring you another episode.
This one is the reality you will face when you actually get into the community.
Discussion includes the reality of the groups and people in them, and Paid Pagan Clergy.
Please, if you are doing anything like driving where laughter may cause you harm, please stop the podcast at about 1:30 and listen through.  We get really silly there.